MasterKit Introduces MasterKit Electro Ignition Coils, the first in their automotive electrical components. The range includes coils on plug (COP), Distributorless Ignition Systems (DIS), and coils for conventional ignition systems with distributor. More than 200 item numbers in total, which covers over 90% of the car park.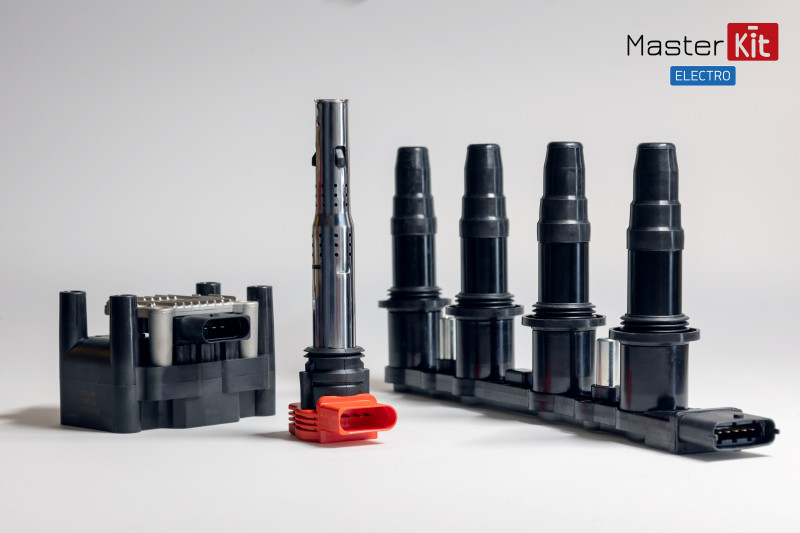 Among the new products: ignition coils for the most popular cars, for example - AUDI, Volkswagen 1.4TSi/1.6 (item number 77IC002), TOYOTA AURIS, AVENSIS, COROLLA 09-> (item number 77IC164), OPEL ASTRA H/J, ZAFIRA 1.6/1.8 (item number 77IC177), FORD FOCUS II/III 1.4/1.6 (item number 77IC050), HYUNDAI ELANTRA/KIA CEED 06-12 (item number 77IC119), 16-valve LADA (item number 77IC193) and many others.
All MasterKit Electro ignition coils are manufactured in a full-cycle factory, where the production of all coil components is concentrated, this fact ensures a high level of product quality. The ignition coil product range was developed by a team of professional engineers with over 35 years of experience in ignition coil research and design.
The use of polymeric materials and composites from well-known world suppliers - BASF, HITACHI, KYOCERA - provides 100% tightness and the necessary electrical resistance of coil cases and components. Such products will work reliably in a wide temperature range, in particular when used in aggressive environments.
Ignition coils MasterKit Electro are an alternative to OE, easy to install, correspond to requirements of manufacturer specifications, and are covered by a 12-month or 30,000 km warranty.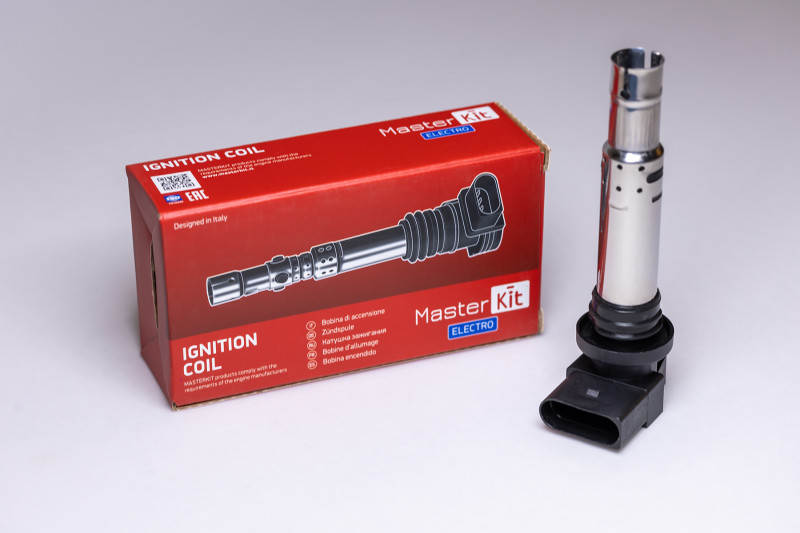 The package design is made in a modern style with a product image on the front cover. Easy-to-use barcode label can be reads from both the top and side of the box, providing the opportunity for random storage and easy sorting.
All new products are already included in the catalog and available for order from all distributors.