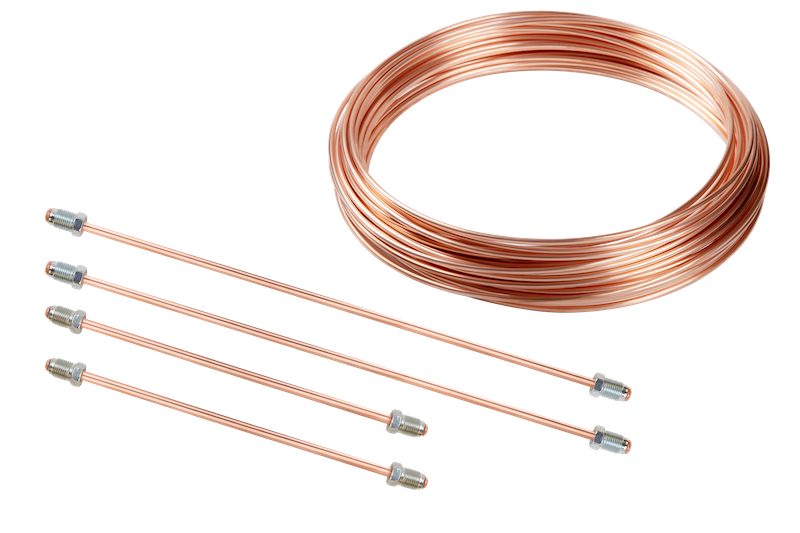 MasterKit Brake Pipes
- insurance of the efficient brake.
Copper tubes are corrosion resistant and due to its plasticity are comfortable in the process of installation.
Designed to be bent at least two external diameters while maintaining its capacity.
The working pressure is up to 200 atmospheres.
Large assortment of finished tubes.
Tubes in coils, T-branch pipes, fittings and adapters of different diameters.
GO TO CATALOG